JFA Yachts was founded in March 1993 at Concarneau in Brittany, a region in France rich in maritime heritage.
Kermor, a 75' light displacement sailing yacht, was the first yacht produced by the shipyard. Kermor means ' house on the sea' in Bretton. Her owner christened the yacht after a hotel on the 'Sables Blancs' beach in Concarneau where he took up residence during the construction of the yacht.
"It was fascinating going through this building process with JFA, I felt I was at home. My Yacht is called Kermor and will indeed be my home on the water. Kermor is just as I imagined her, we built her together." Kermor's owner.
These words still resonate at JFA Yachts because they resume perfectly the shipyards' approach: we don't build a yacht for a client, but with a client. This characterizes what we call today, a Boutique Shipyard; where the expertise, the savoir-faire, and family environment make the construction project into a unique experience.
Today nearly 30 new build and 40 refit projects, yachts, both sailing and motor, monohull and multihull, built from both aluminium and composite explore the planet. Not one has really left JFA Yachts' sight …
JFA Yachts – Boutique Shipyard
2020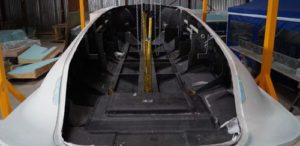 Composite workshop extension
Enregistrer
Enregistrer
2017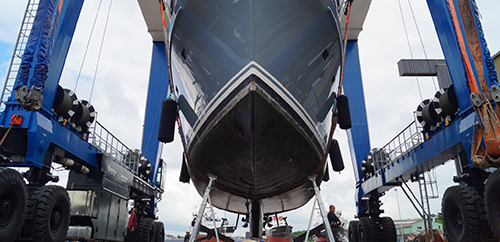 New 400T Travelift.
Enregistrer
Enregistrer
2017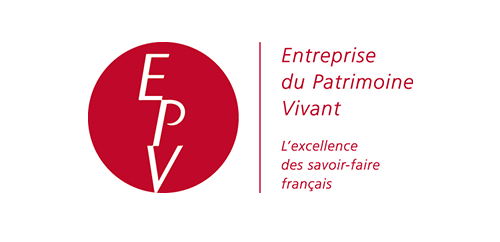 JFA Yachts obtains the Label Entreprise du Patrimoine Vivant.
Enregistrer
Enregistrer
2016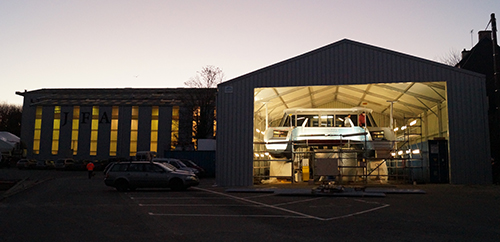 New building hall for boats up to 22m.
Enregistrer
Enregistrer
2014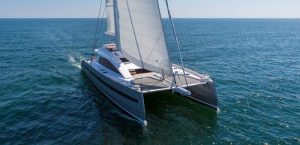 Delivery of WindQuest, the first 85′ of the Long Island Catamaran range.
Enregistrer
Enregistrer
2011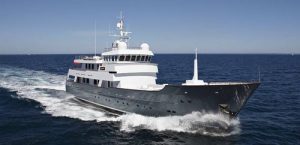 Launching of Axantha II, our biggest motor yacht built up to now.
Enregistrer
Enregistrer
2010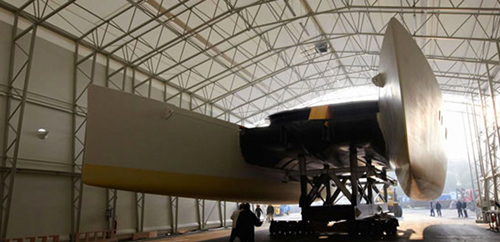 JFA Yachts expanded with the addition of a new construction hall adapted to wide beam catamarans. See JFA Yachts facilities.
2007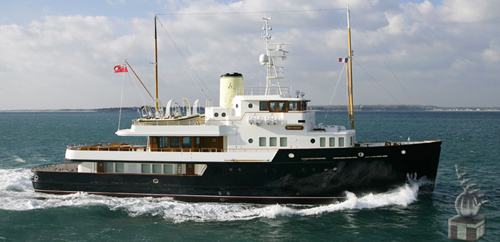 Delivery of Bystander, the famous 42 metre Escort Vessel that won the prize for the best yacht in the 32 to 43 metre motor yacht category awarded by the International Superyacht Society.
2004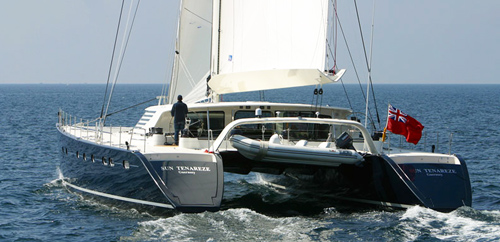 Delivery of Sun Tenareze, the first catamaran built by JFA Yachts.
Enregistrer Enregistrer
2003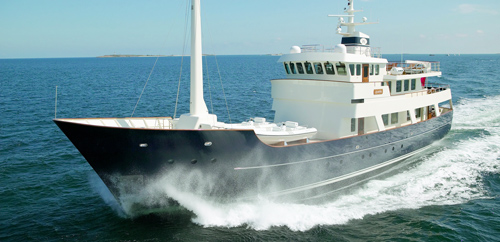 Delivery of the Axantha, JFA Yachts' first aluminium motor yacht, 37m.
2000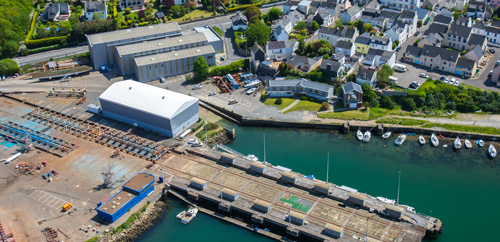 JFA Yachts establish themselves in new buildings on the quayside with direct access to a 2,000 ton syncro lift and affiliated infrastructure. See the JFA Yachts facilities.
1999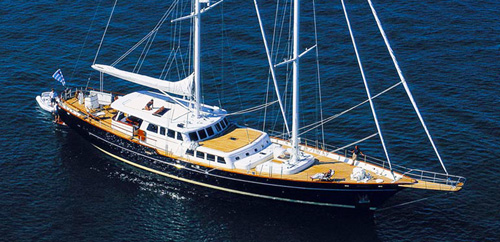 JFA undertakes the rebuilding of the Magistral, a 36 metre schooner.
1995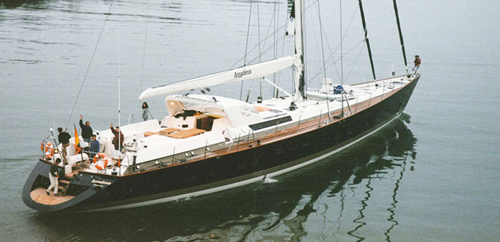 JFA Yachts refits 2 large sailing yachts: Amadeus a 33m superyacht designed by Briand, and Whither a 30m superyacht designed by Vaton.
Enregistrer
1993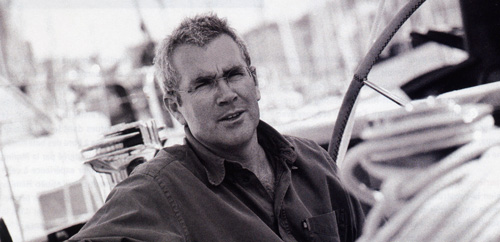 The JFA Yachts shipyard was formed by Frédéric JAOUEN and Frédéric BREUILLY. That same year, Kermor, a 22m aluminium sloop was launched.