Axantha – now Zeepaard – 122′ Motor Yacht
Axantha, a 122′ Motor Yacht built by JFA Yachts
Both the hull and the superstructure are built in aluminium and are Lloyds certified. The living area is divided into 2 sections. The forward section is dedicated to crew and the aft section is private and set aside for guests. The whole interior is fashioned from European cherry wood. The main deck, in front of the superstructure is where two large tenders are stored; these are launched by a crane hidden in the forward mast.
Boat name
Axantha
Now named Zeepaard
Yard n°
18C
Year of delivery
2003
Type
Research vessel – Motor yacht
Naval architect
Vripack Naval Architecs
Interior designer
Vripack Naval Architecs
Material
Aluminium
Length Over All
37,18 m
Water Line Length
33,2 m
Beam
8,2 m
Draft
2,44 m
Airdraft
15,3 m
Displacement
220 tons light
Owner and guest capacity
10 pers
Crew capacity
7 pers
Engine
2 x 475 Hp Caterpillar
Genest
2 x 60 kW + 1 x 35 kW Onan
Top speed – Cruise speed
12,8 kts – 11,5 kts
Range
5 100 nm at 11 kts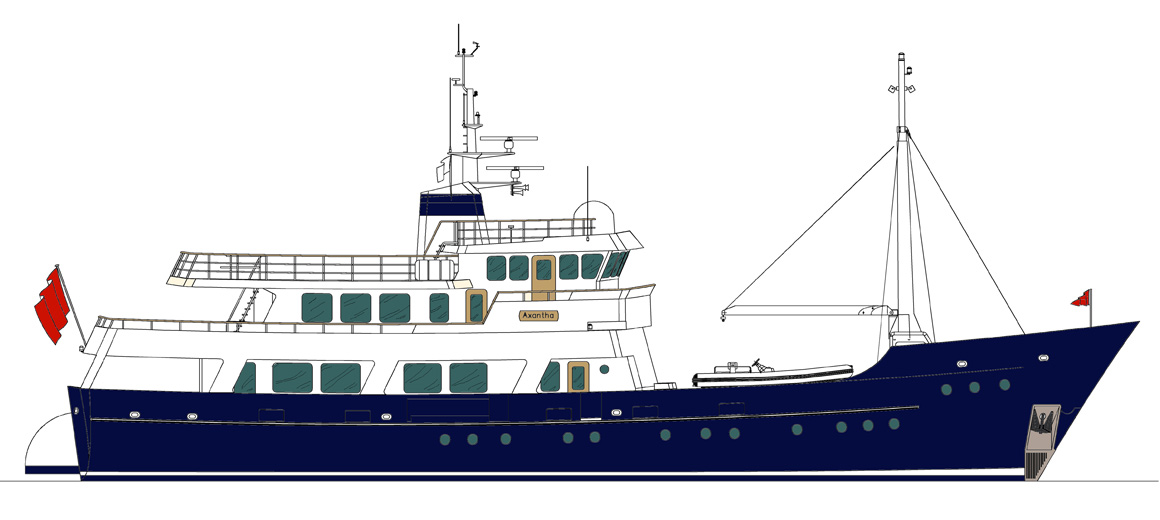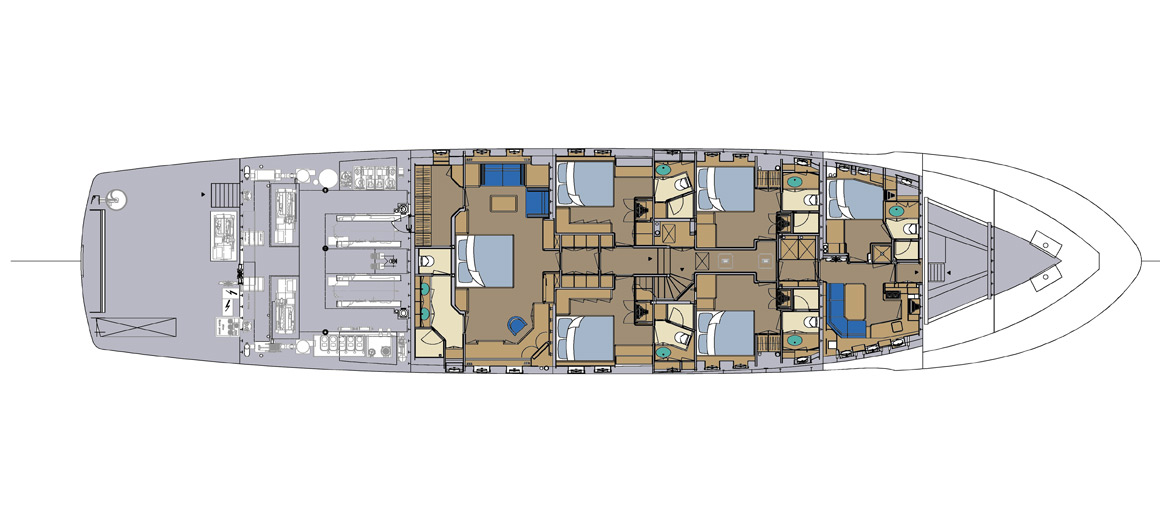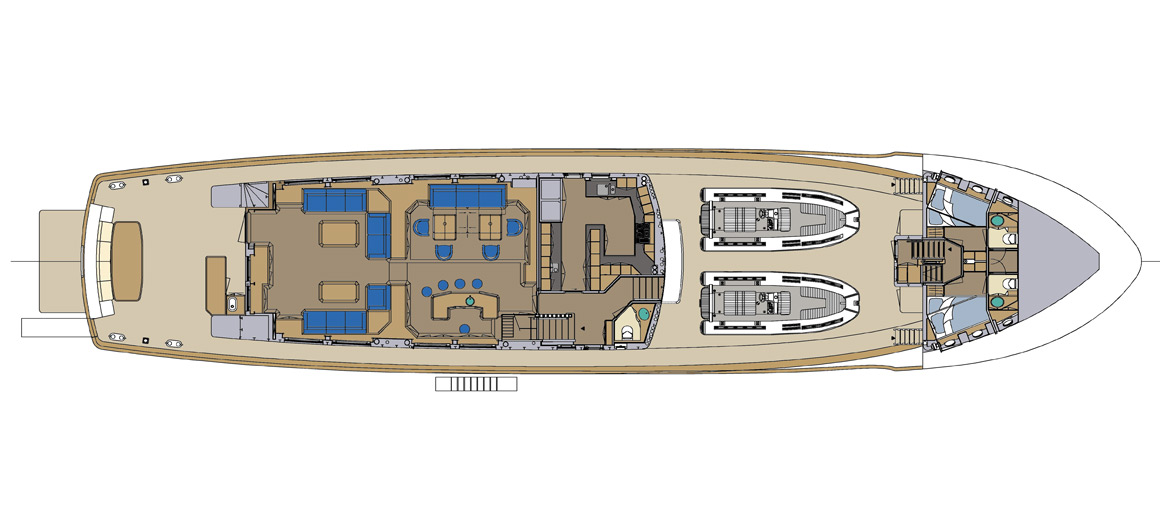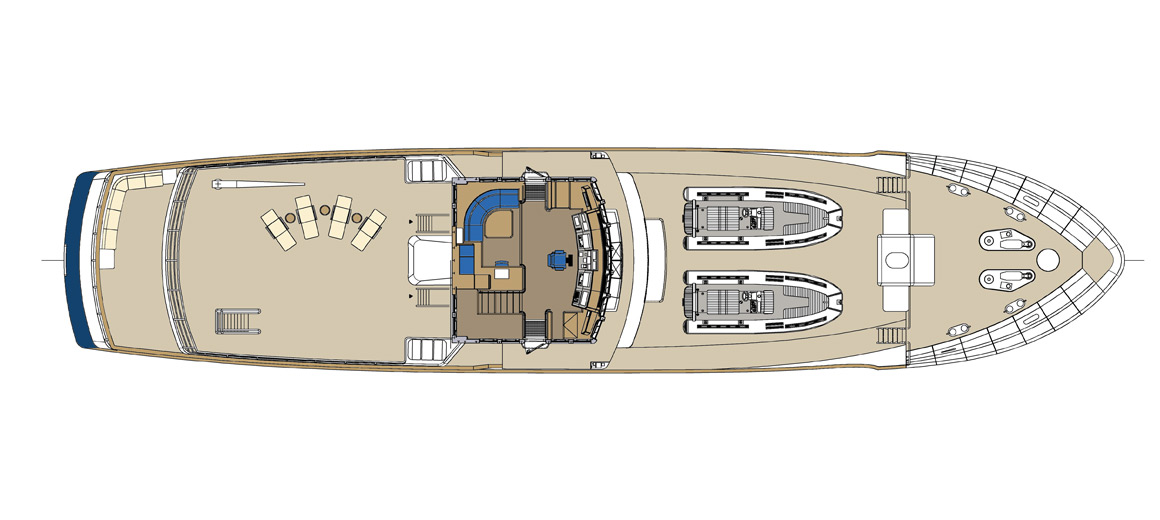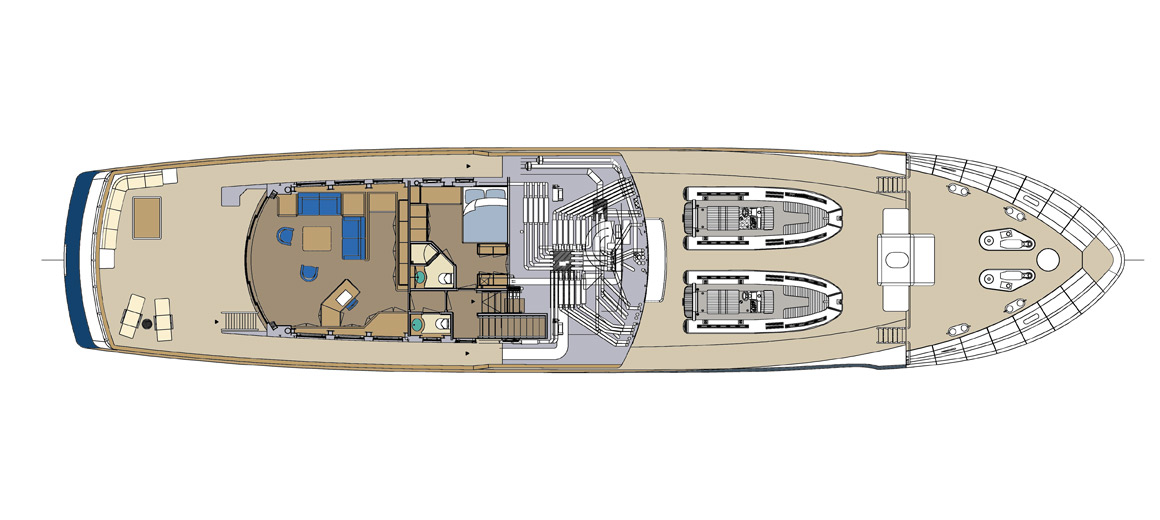 Voyager's Award
Zeepaard gets the 2014 Voyager's Award during the World Superyachts Awards
Zeepaard was delivered in 2003 by JFA Yachts under the name of Axantha I. The voyage of this exploration yacht is impressive! She circumnavigated the world on the equator in a westerly direction. The voyage lasted 3 years and 3 months from Nice to Nice and covered more than 50,000 miles through 39 countries. The owner, accompanied by his family and friends, had a fabulous adventure everywhere the yacht travelled, including certain regions where pirates have been known to operate – an eventuality for which he was well prepared. This remarkable cruise, the perfect illustration of the purpose for which the yacht had been built, impressed the judges and was awarded a trophy representing Neptune.